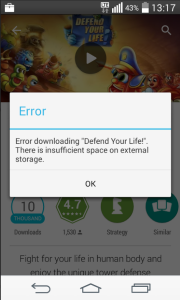 Hi guys! You have problem with your Google Play Store? Having trouble when you want do download game or app from Play Store? When you start downloading, GP show you message "error downloading there is insufficient space on external storage" and interrupt downloads. You can find plenty of advice like "Uninstal updates from Google Play app". But it doesn't work always. Quickest way may be delete cache.
You can follows these tips how to delete cache:
• Delete cache wich is usually in Settings – Storage – Cached data and delete.
• You can use one of many "cleaner programs" like 360 Security, Clean Master and others.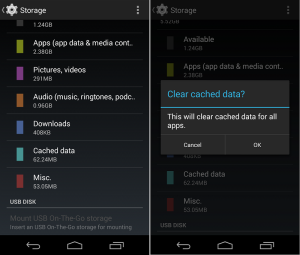 Not every phone has a cache in "Settings – Storage – Cached data".
If none of these tips doesn't work you can move all apps from internal storage to SD card. This frees internal storage.